Sorry, I thought the previous Quote of the Day was going to be the stupidest thing I heard today.
But it turns out it's not.
It turns out Obama thinks the Paris climate conference is going to send a message to ISIS . . .
It's at times like this you realise why satire might be becoming extinct.
Thank goodness for cartoonists.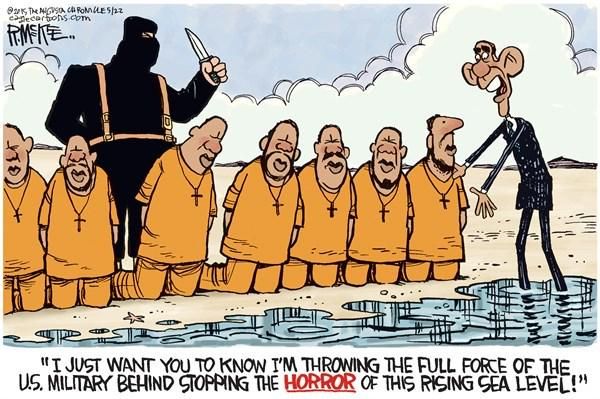 [Hat tip Steve Milloy. Cartoon by Rick McKee from the Augusta Chronicle]