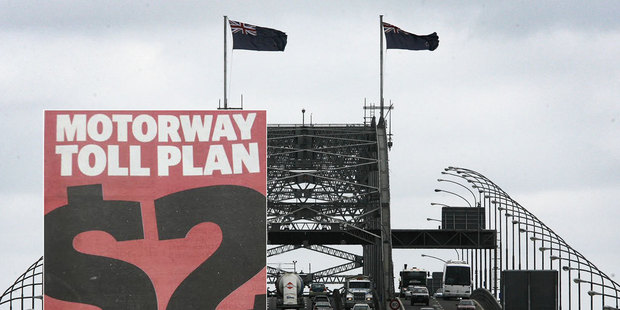 Len Brown says there are very few choices to make up Auckland Council's spending shortfall.
The first option is a motorway toll.
The second is higher rates.
The third is a complicated combination of those first two, along with addition fuel taxes.
It is said these are Auckland's only choices to bridge the spending gap.
But that's bollocks.
There is  a fourth choice.
I like to call it my Stop-Spending-So-Goddamned-Much Plan.
Unlike the other plans, it's very uncomplicated – it is, by far, the simplest way to bridge the gap between what Len Brown's council spends, and what it takes our of your pockets.
It looks like this: Stop Spending So Goddamned Much.
I commend it to Loopy Len's attention.
[Pic NZ Herald]