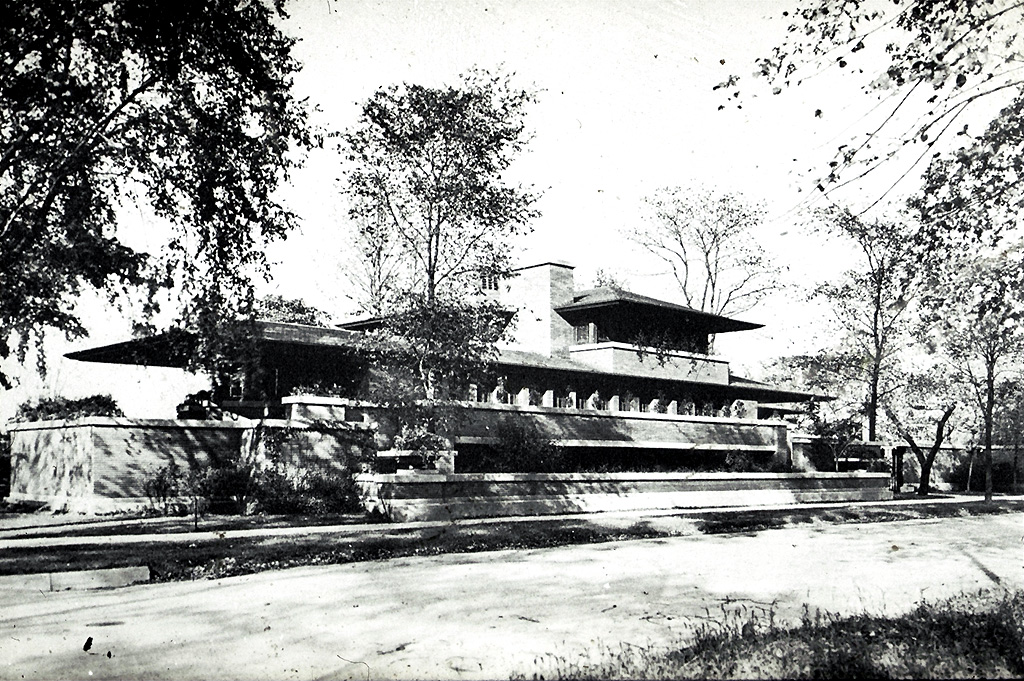 In many ways the culmination of Frank Lloyd Wright's 'Prairie House' phase in both drama and spatial sophistication, the Robie House of 1908-10 is currently undergoing restoration to restore it to its former glory, before reopening as a fully restored architectural house museum on May 1, 2010. 
Story here at Prairie Mod, and more details including pictures here at the FL Wright Preservation Trust.
And more pictures here, including the original presentation sketch.