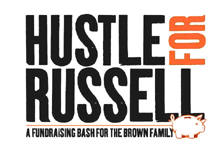 If you were making up a list of New Zealand's hardest-working journalists you'd have... er, a very short list. But at its head would probably be Russell Brown. His face, his voice and his writing sometimes seems to be almost everywhere, which is probably because it is.
Love him or hate him, you have to admire his work ethic.
Which is just one reason to give some thought to
a fundraising initiative
to help out Russell and his family in a time of need. Advocates for voluntary charity and a good time should give it some consideration.
Read some more background, and details of the fundraising bash here
.