I was told yesterday that the facts refute capitalism.
Which was interesting. Especially since
So here, for Paul McGreal and others are Stephen Hicks's "13 arguments for liberal capitalism in 13 minutes."  (That takes you to the transcript; the first vid is below.)
It makes liberal use of words like freedom, incentives, smarter, individuality, creativity, productive ability, the poor, wealth, flourish, happiness, interesting, tolerance, racism (and the discouragement thereof), sexism (also to do with the discouragement thereof), peace, and profit.
I even spot the word "awesome."  Twice!
So if you're bored with Easter and inequality, try awesome. 
Here's a flowchart for the 13 (click for a huge one) …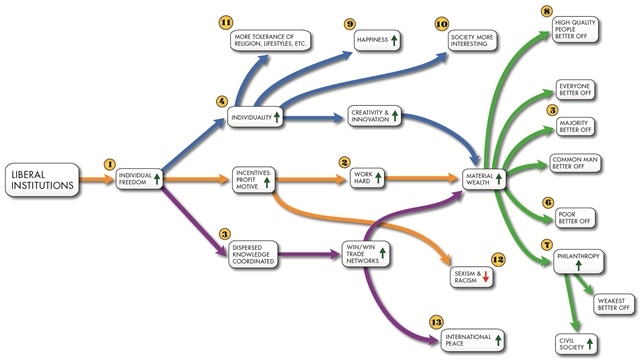 … and here's the first video of 13:
Enjoy!