If you had a dollar for every time a local unionist or union supporter was heard to say that higher Australian wages are due to greater union militancy (as if all that extra capital Australian workers have to work with were  irrelevant), you'd have enough money to pay all of Matt McCarten's outstanding debts.
Sure, unions can push wages high. But sustainable wage levels are generally a function of capital and its productivity – push them higher, and they soon become unsustainable.
Latest example: Toyota Australia, joining Ford Australia and General Motors Australia on the scrapheap.
Killed.
Killed, not just by protectionist businesses (so eager to farm subsidies they forgot their actual bottom lines) and not just by governments keen to pluck a good-looking golden goose (which helped reduce their profits) but by ongoing and crippling union activism (which helped raise costs beyond what could ever be sustainable).
And with this, says the Macrobusiness blog,  The Australian disease enters a terminal phase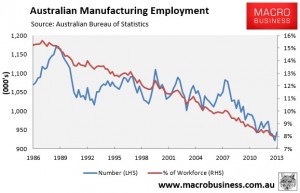 RELATED READING: