International Women's Day is an ideal opportunity to honour international women, don't you think -- you know,
real
women, women who make you feel like this:
you
feel that way? Sophia Loren?
Katarina Witt?
Maureen O'Hara?
Hedy Lamarr?
Soprano Anna Moffo?
Claudia Cardinale?
Gina Lollabrigida?
Elle McPherson?
Rita Hayworth?
Ursula Andress?
Isabelle Adjani?
Or, perhaps, Diana Rigg...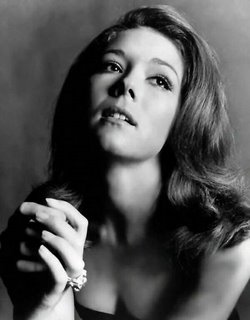 No, there's no contemporary airheads in
this
list -- I prefer
real
women, not braindead stick insects. How 'bout you?
[Hat tip Weekend Women by Kim du Toit]