It's said that UK politics has changed overnight with the rise to prominence of Nigel Farage's UKIP Party.
Change? Well, not so much. Because the biggest winner on the night was still "None of the Above."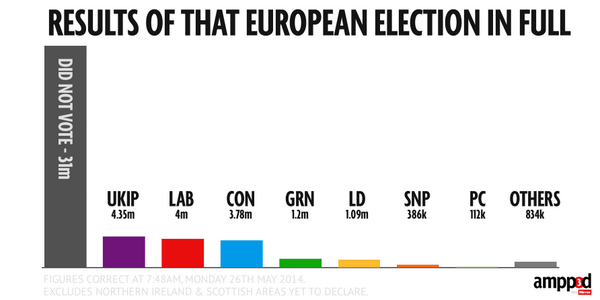 Just as it was, in overwhelming numbers, in previous UK elections.
And some of ours.
[Pic from David Pyle , via @ampp3d pic.twitter.com/nYbBkVDeMh]